Pure Physio Blog
The Masters Runner
Published on
20 Dec 2019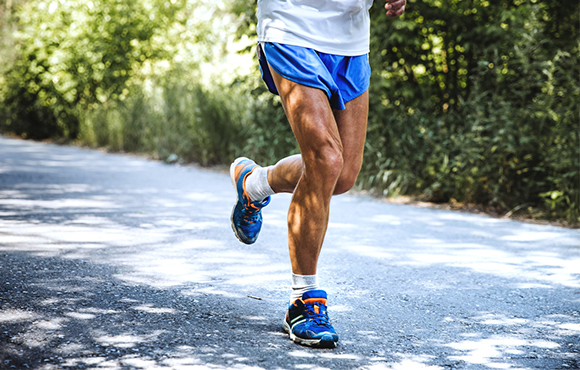 Call us on: (03) 9975 4133
Running is continuing to rise in popularity, with the biggest increase in marathon participants seen within the older age groups.  More specifically runners aged 40 years and older, with these runners commonly referred to as a masters runner.
So why are so many continuing to run well into their 40's and beyond? To put it simply; running is enjoyable, addictive, a stress reliever from work and personal life, and is a cost effective form of exercise. Running is also known to have the following health benefits:
Maintenance of lean muscle mass.

Reduced risk of all causes of mortality, especially cardiovascular disease.

Lower prevalence of hypertension and Type 2 diabetes mellitus.

Can help with the treatment of depression and anxiety.

Can reduce the risk of developing cognitive decline, especially those who already have cognitive decline.
The benefits of continuing to run as you get older are well documented, though a different approach is needed for the masters runner as they are susceptible to injuries. Specifically injuries occurring within the calf muscle group, meaning the Achilles tendon and plantar fascia. This is due to the masters runner experiencing:
A 15% reduction in cross-sectional area and a 31% loss of power within the calf muscle group

A 17% reduction in Achilles tendon stiffness

A 13% decrease in stride length resulting in a slower running pace
All of this occurs between the ages of 20-60 years of age. Reduced tendon stiffness essentially means the tendon will stretch more under any given load compared to younger healthy tendons. A less stiff tendon has a lower maximum load capacity, making it more susceptible to injury. On a positive note, general running has been found not to be associated with high rate of hip or knee osteoarthritis. Specifically they found runners (of all levels) had a 3.66% chance of developing OA compared to 10.2% for non-runners.
So what is the best way to safeguard the masters runner?
The calf complex takes the largest hit as we get older thus implementing strategies to increase calf strength and Achilles tendon stiffness should be the priority. The most effective way to increase tendon stiffness is with resistance training, especially heavy resistance training. Implementing higher intensity running sessions can also be beneficial, specifically treadmill training, hill repeats and track sessions. Treadmill running alone, on level zero, has been shown to increase the loading of the calf complex by 14%. Though caution needs to be taken as excessive loading can be a mechanism for injury. At least 24hrs, sometimes more, is needed to recover after heavy training session of the calf muscle group due to poor ability of older tendons to adapt to higher intensity sessions.
The mental and physical benefits of continuing to run as you get older are enormous, so contact us to arrange a Running Assessment with Steve to ensure you can continue to reap these benefits without also having niggly injuries.