Pure Physio Blog
Tips to get you through your weekly long run. Join Pure Physio In Half-Marathon Training!
Published on
18 Apr 2016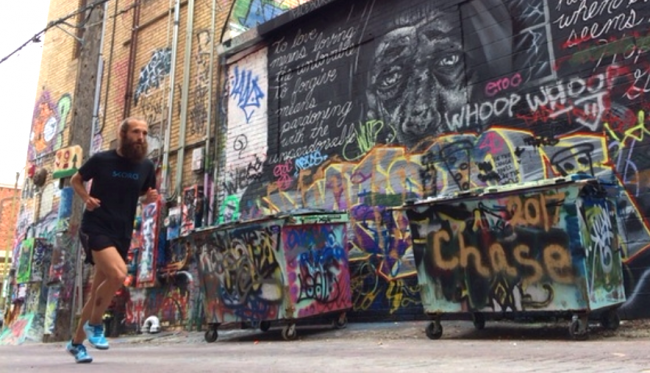 Call us on: (03) 9975 4133
What does it take to get you out of bed when the alarm sounds for exercise on a Saturday morning? How do you push through another 15km+ Sunday run? We asked the Pure Physio crew to share their strategies for staying motivated (and keeping your training on course) in the lead up to the Great Ocean Road Half Marathon.
You know the feeling – dragging yourself into your running gear, struggling as the thought of hitting the wall looms larger than your enthusiasm for hitting the pavement.
You've just got to push through it. Here's how, with tips from the team:
David Palmer likes to run to work as a sneaky way to add in a few extra km's – when your workout is one with your commute, Dave says it's just "something you have to do".
Liz Edlin takes a similar motivational strategy, and runs for the reward of a good breakfast. Confessing that she is not really a morning person, it's the lure of smoked salmon and avocado (along with a strong flat white or two) that helps get her out of bed.
New active wear is Jacqui Perry's secret! What gets you more motivated than some new, good-looking running kit? However, she does warn you to prioritise comfort over style for the sake of your technique!
Ben Westaway enjoys throwing himself in the deep end and taking on a challenge. Apparently, there's nothing more powerful than the motivation of "signing yourself up for a half marathon that you are well under-cooked for!"
Hugh Varley takes the scenic route to make for a more enjoyable long run. His current favourite is the Burnley stretch of the Capital City Trail, with its long winding trails and picturesque views.
Finally, Cara Peake finds it hard to go past running with a big group of friends. Nothing gets you through a long run and some punishing cardio better than a good conversation. Plus, for Cara, the obligation to meet someone combined with the benefit of having company on your run make for the perfect motivator.
So that's how the Pure Physio team are fuelling their enthusiasm and pushing through the long runs – fingers crossed it all pays off! We'll find out when the team tackles the Great Ocean Road Half Marathon on Sunday, May 15th
This week's training program:
Tuesday, April 19th Fartlek/Interval
Warm up x 10 mins (2km), 4 x 4 mins (2 mins jog recovery), cool down (3km)
= 8km
Thursday, April 21st Fartlek/Interval
Saturday, April 23rd Hills/Tempo
Warm up x 15 mins (3km), 2 x 10 mins tempo, 6 x 150m hills, cool down (3km)
= 9km
Sunday, April 24th Long Run
Week total: 45km
How are you staying motivated throughout the preparation? We'd love to hear! Remember to check back next week for another instalment and a new weekly training program!
Back to blog home