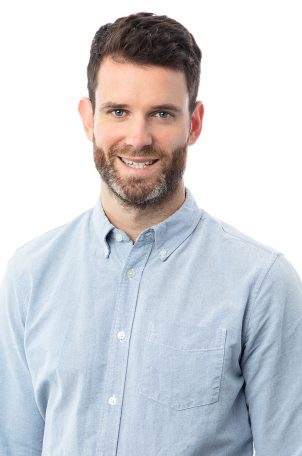 Hugh Varley
Manual Physiotherapist
Queen St
Hugh is a keen sports enthusiast with a passion for musculoskeletal, spinal and sports injuries.  Hugh has a special interest in treating neck pain, headaches and sporting related injuries.
Hugh grew up on the West Coast of Ireland and completed his Bachelor Degree of Physio at Trinity College Dublin in 2007. Hugh commenced his career in a public University teaching hospital, which led to a private hospital position to specialise further in sports surgery.  During this time Hugh also took a position as physio for three years of a Division One Club rugby union side. After deciding to concentrate on Musculoskeletal specialist work, he arrived in Melbourne in September 2013 to take a position at a large sports and musculoskeletal practice in the Bayside area. This gave him the opportunity to work a season in the VFL with the Sandy Zebras. He also worked with professional Basketball players and elite Victorian athletes in track and field, hockey and swimming.  Hugh enjoys learning and continues to complete post graduate training. Last winter Hugh spent one month in Curtin University in Perth progressing his manual therapy skills which have further enhanced his ability to treat specific musculoskeletal, sports and spinal presentations.  He has a special interest in low back and neck pain, headaches and treating sporting related injuries.
Among other sports, Hugh loves to play competitive soccer. He is captain of the Sunday South Yarra Metro Div One team. He enjoys spending time in the great outdoors, whether trekking, on the bike or open water swimming.